Hello and good morning! I am late! I am behind! Oh dear! The time is flying by and I wanted t5o be posting on my blog more often with all the pretty goodness from the Stampin` Up! new Annual Catalog. The inn is crazy busy and I am crazy short of help and its not looking promising for the summer. I am trying to be optimistic. This is going to be a challenging season.
Enough about that.. lets get on with the good stuff – Tuesday Updates!
I want to thank all of you who have placed orders with me as our NEW catalog has become live! Isn't it beautiful? I appreciate your loyalty and your business and I strive to make your shopping experience FUN and stress free!
I'm trying hard to earn my next incentive trip to Thailand! I appreciate your support!!! Thank you SO much! I'm stamping my way to Thailand!
For those of you who have not ordered yet, I am available to assist you! You can either
order directly from my online store
by clicking here OR you can call me, and Ill help you get all you need! 231 690 0900.
Big News!! Big Sale!!! It is a BOGO Event That You Don't Want To Miss! This Saturday June 11th!! Tell all your paper crafting friends! 
Date: This Saturday, June 11th 2016
Time: 9am – 12 Noon. Sorry, no early sales. 
Place: Viking Arms Inn, 930 E Ludington Avenue, Ludington
Across the street from Ludington Hospital
Conference Room #153
I will have lots of retired Stampin` Up! products including: Stamps, Card Stock, Designer Series Paper, Embellishments, Big Shot Dies, Punches, Ribbon, and more!!! 
ATENTION SAVVY SHOPPERS! GET TWO STAMP SETS FREE! 
Those who purchase the $99 starter kit in June (June 1 – 30) will get to choose and include ANY 2 stamp sets as a FREE bonus, ANY price. Think of all the possibilities of stamp sets with the new catalog and fill your wish list even further with a 20% discount on products once you join! Learn more about the $99 starter kit and the discounts and perks of joining Stampin' Up! and my Chalet Stampers Group!
No Obligation! Buy for yourself.. build up the paper crafting goodness in your craft space.
This is a great way to stock up on Stampin` Up! products wether you are new to paper crafting OR a seasoned stamper!
I welcome Hobby Demonstrators!
Enjoy all the perks I do as a demonstrator, including the 20-25% discount on all of your own orders, AND pre-order of all the catalogs!
Host a party with me – I will supply the meeting room (if its not rented for my Inn Customers) and you can enjoy a night out along with your friends. I do all the prep work and you have the fun and the extra stampin rewards thru the month of June! Just have a $350 party and receive $35 more in FREE product! Contact me 231 690 0900. I look forward to stamping with you!!!
Class Offerings For You! Reserve ASAP! 
Offering Creative Card Class Wednesday July 13 2016 at 630pm (sorry no morning class this month or August). RSVP no later than July 6th 2016. Theme: Thinking Of You. 
Space is limited, reserve your sport early with pre-payment of $15.00
Paper Pumpkin! A Super Sale for 31 Hours Only!
Have you wanted to try Paper Pumpkin? If you are a 1st time subscriber, you may want to consider trying it out SOON! Here is the nitty gritty!
For ONE DAY ONLY, new subscribers can get their first kit for just $5 USD!
This amazing offer starts Thursday, June 9 at 5:00 PM (MT) and ends Friday, June 10 at 11:50 PM (MT).
Technically that's just shy of 31 hours-a little more than one day, but it will go by in a blink! Help everyone take advantage of this offer to grab their first Paper Pumpkin kit for practically pennies.
When you sign up with me directly (Dawn Bourgette) as your demonstrator, I will give you a little gift.. a handmade thank you card, and a case to keep your Paper Pumpkin Stamps in, to keep them nicely organized!
I'm Paper Pumpkin . . .
I come to your door each month (a fully decked-out creativity carriage). I'll help you to escape your life with some paper fun.
I come in a sweet box, but you'll really love what you find on the inside:
All the stamps, ink, paper, and accessories to create pinable projects. Create stuff like cards, journals, décor, and more!
Paper Pumpkin by Stampin' Up! is a new monthly kit program that anyone (even you) can enjoy!
Stampin Bingo!!
Do you love to stamp? Do you love Bingo? Ill announce our next Bingo event, soon!! Not only is it great fun, but you can win some SUPER great prizes! Ask those who played during my Sale A Bration Post Celebration. Cost is $25 and it goes toward the BEST prizes this side of the state of Michigan!
A Note From Dawn: 
I've started a little new adventure! Will you join me? I am starting to do "scopes". What is that, right? On your smartphone, grab the app called Periscope. It is free. IF you have a twitter account, make sure to join periscope thru that. I do LIVE presentations 4 to 5 days a week (normally). I share my love of paper crafting – sharing simple techniques with rubber stamps, ink and paper along with maybe some Porject Life Memory Keeping Tips! If you are unable to catch a live scope, you can view it for 24 hours after I've "scoped". Pretty cool eh? It is! So, download the app and join me. Its interactive. You can type messages to me while I am creating! It can be quite entertaining as I am live.. no editing!! I'm also experimenting with Facebook Live – all you need to do is be a party of myFacebook GROUP – I've noticed there is a lot of lag with this though – I'm trying to be patient and hope that Facebook resolves this issue. Its hard to interact when I cants see what you are typing to me.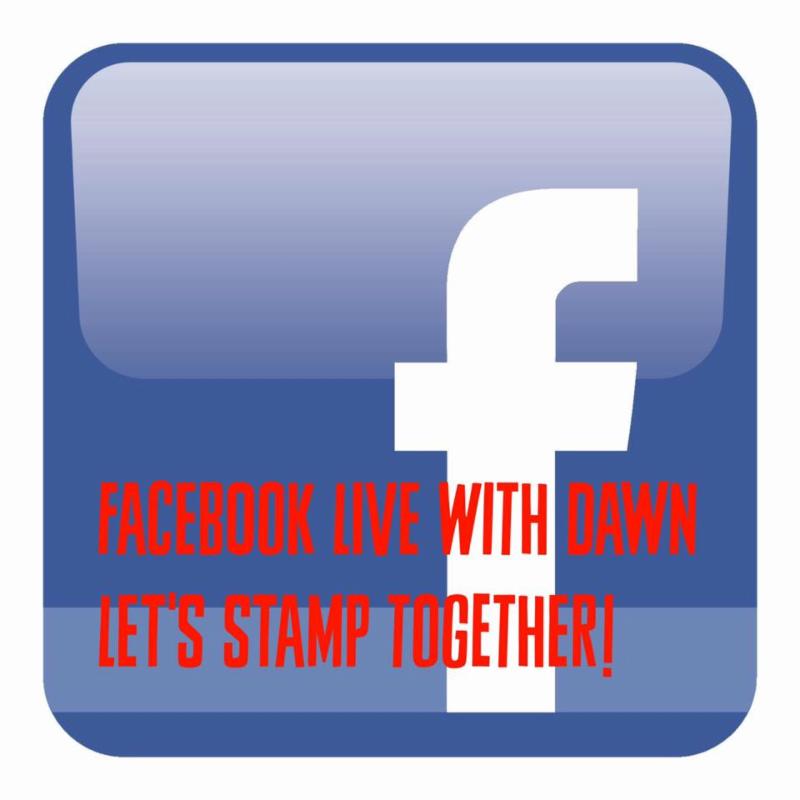 Its time to break away from the house, get some fresh Summer air,  and enjoy some stamping! I am creating like a crazy lady and constantly designing classes just for you! II Not only do I offer card classes but I offer  product based classes – you get to take the product all home and duplicate more of what you have learned in class! Check them out and reserve right away with your pre-payment!
Thank you once again for being a loyal customer. I appreciate you so much. Without you, I would not have the amazingly "funderful" business that I have! YOU make the difference. Thank you for 5 1/2 wonderful years – I love serving you and I love you and our friendships!!